FOAMER PF-6%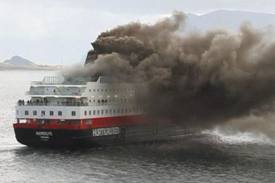 FOAMER PF-6%
Product Description
FOAMER PF-6%
Using qualitative chemicals, we are manufacturing and exporting a large array of FOAMER PF-6%. These are formulated by meticulous chemical engineers in adherence to the defined domain guidelines to ensure purity, effective and accurate composition. We proffer these FOAMER PF-6% in qualitative packaging and at nominal costs.

Further Details:

(Protein Foam, Type- 6)- BIS (ISI) Approved,EN Certified & Conforming to UL.
Foamtech Antifire "FOAMER" Brand Foam Concentrates

Typical Characteristics of Foam Concentrates at 25o C

PF Type 6

pH

6.9-7.5

Specific gravity

1.10-1.15

Miscibility With Fresh & sea water

Miscible
Viscosity, Maximum

10cst

Pour Point/Freezing point


(-)7 oC to

(-)10 oC


Sludge content, Maximum

0.25%

Performance Test As per UL-162
Expansion

6.8-8.0

25% Drainage time

180-300secs
Fire control Time,Maximum

180sec

Fire Extinction time, Maximum
200secs

Burn Back Test,Minimum

7 Minutes
Packing (HMHDPE Jerry can/Drum)


20, 30,200 Liters HDPE Drums & 1000 Liters IBC Tank

Approval Listing & Conforming to

BIS (ISI) Approved,EN Certified &

Conforming to

UL.
PF: Protein Foam