AR-FP TYPE-3/3 Foam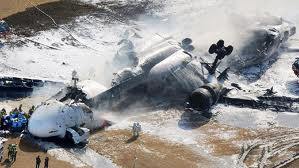 AR-FP TYPE-3/3 Foam
Product Description
FOAMER BRAND AR FP TYPE-3/3 Foam( Alcohol Resistance Fluoro Protein Foam)

DESCRIPTION
FOAMER BRAND AR FP 3% (ALCOHOL RESISTANT FLUORO PROTEIN FOAM CONCENTRATE) combines the fire fighting efficiency of conventional FP for rapid knock down and burn-back resistance both for hydro carbon & polar solvent fuels fire hazards. Foamer Brand AR FP 3% concentrate is produced from BIS marked (IS 4989 Part I) hydrolysed Protein Foam Compound and special type of fluorinated surface active agent in combination with biopolymer & other ingredients to make it suitable for protection of high risk areas.
Strong Foam Blanket, Stable & Heat Resistant, Resistant To Re-Ignition, Long Shelf Life, Usable As Pre-Mix, Sub Zero Pour Point, No Detergent, Biodegradable, Excellent Fuel Shedding Property, Quality Not Affected Byfreezing/Thawing, Compatible With Fresh/Sea Water And With Dry Powder And Suitable For Use As Twin Agent
CONFORMING TO
ICAO Specification
UK DEFENCE Specification 42-40/ Issue1
UL 162(Underwriters Laboratories Inc)
ISO 7203-1
IMO MSC /Circ. 582 & 799 (IMO MSC/Circ.1312)
EN 1568-3
PACKING AVAILABLE
FOAMER BRAND AR FP 3% is available in UV protected 20L, 30L capacity HDPE pails or 200L capacity HDPE drums as per IS 7959.